* All orders must be of a minimum 100$US value before taxes.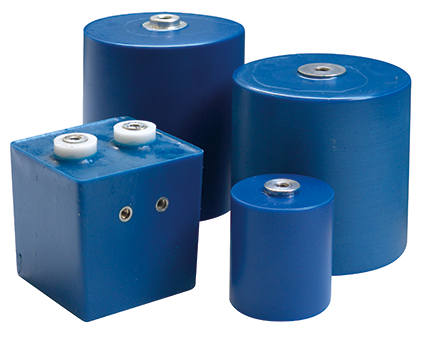 Ducati's high peak current & low inductance capacitors feature:
cylindrical aluminium case,
self healing MKP dielectric (dry resin filled), and
bolt terminals.
Ranging from:
AC 1500 - 2100 V
0.5 - 2.0 µF
Typical applications include use as GTO, IGBT Snubber and switching.