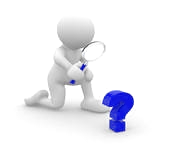 Replacement Parts
Iconopower specialize in hard to find, obsolete and replacement components. We provide custom matching and selection of components for series or parallel configurations. We provide our customer with personalized service & a commitment to the highest standards:
technical support,
fast response,
wide range of stock,
competitive pricing,
maintenance, repair and overhaul services, and
24 hour delivery on in stock selections*
Do you have downed equipment, suffering from loss of production?
We have a wide variety of different packages and configurations in stock, e.g stud mounted, press pack (hockey puck), single and dual thyristor/diode modules, transistor modules and more.
Let us help you find the components you need to get you up and running right away.
* items will ship same day, 24 hour delivery to most locations in Ontario, Quebec and north eastern US.