* All orders must be of a minimum 100$US value before taxes.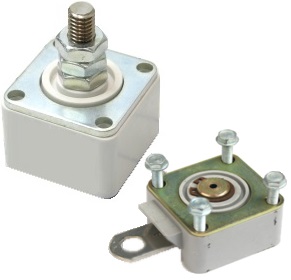 IXYS UK's clamps are used worldwide. These semiconductor accessories are designed to match the extensive IXYS range of devices in order to achieve maximum performance capability.
Iconopower distributes IXYS / Westcode box clamps suitable for devices with:
forces ranging from 4kN to 15kN, and
mounting surface diameters of 19mm, 25mm and 34mm.